Best Types of Christmas Trees
What are the Best types of Christmas Trees?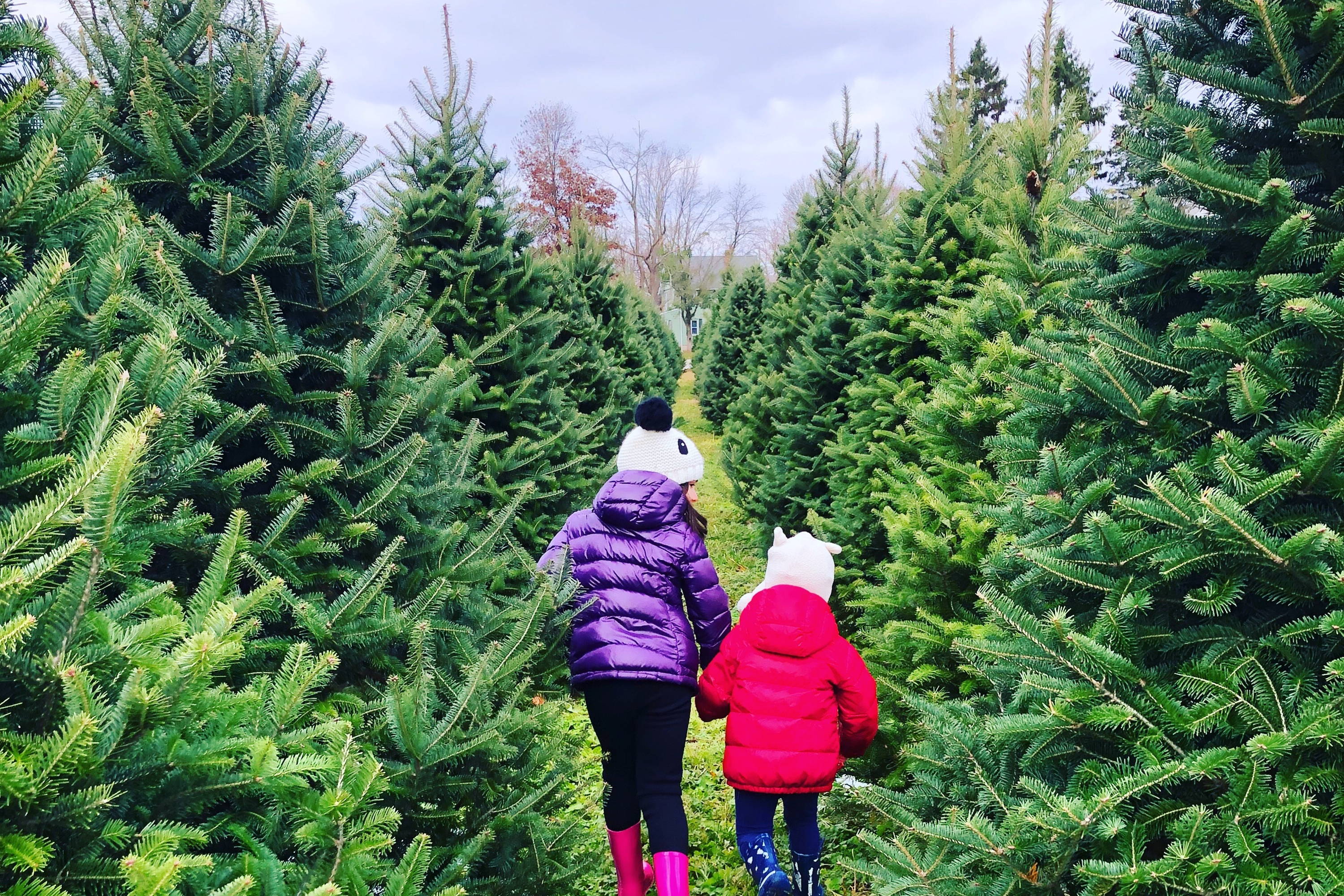 There are numerous types of Christmas Trees which can lead to difficult decisions each year when Christmas rolls around. This leads too many questions such as will my tree smell? Should I break the family tradition and try a different type of tree? Will my tree last until Christmas? These answers should be easy to find, but the most essential aspect is to find a trusted, established farm that is experienced in growing and cultivating trees. In the end, you want to receive a fresh cut tree that is flourishing on Christmas Day. Once that's established, the best type of tree simply comes down to preference.  
"The best type of Christmas Tree simply comes down to preference."
- Kurt Vonti, Tree Specialist
Here is a breakdown of the 6 best types of Christmas Trees to make your decision easier.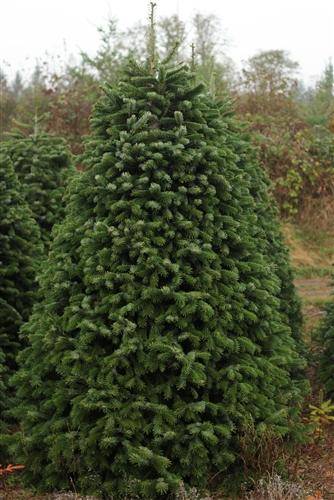 There is a reason why Balsam's are the most popular Christmas Tree in the U.S. Acclaimed for having the strongest 'evergreen' like fragrance and a perfectly symmetrical shape. Each branch of balsam has a double row of needles. Although they do drop needles over time, they have the most needles in the fir family and maintain their freshness and appearance for 4-5 weeks. Balsam Firs are one of the most prominent reasons why the North East and parts of Canada have the best reputation for Christmas Trees in the world. Fortunately, people can experience their beauty anywhere in their U.S. now that some farms are shipping trees.
Pros: Strongest Fragrance, Symmetrical Shape, Fullness, Life Cycle, Color
Cons: Drops Needles
Middle: Branch Strength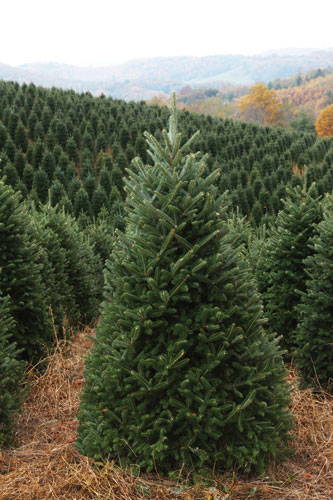 If your transitioning from a fake tree to a real tree the Fraser Fir is for you. Frasers are known for their excellent needle retention and great shape. Not all Frasers have a strong fragrance, but they hold their needles, don't droop and last for about 6 weeks before drying out. They have prominent deep green-blue needles that curve upward giving them a memorable appearance. Frasers are grown in Canada and the North East, but are most popular in states such as Western North Carolina and Southwestern Virginia.
Pros: Needle Retention, Fullness, Color, Symmetrical Shape, Life Cycle
Cons: Price (Because its the slowest growing tree), can be compact/dense
Middle: Fragrance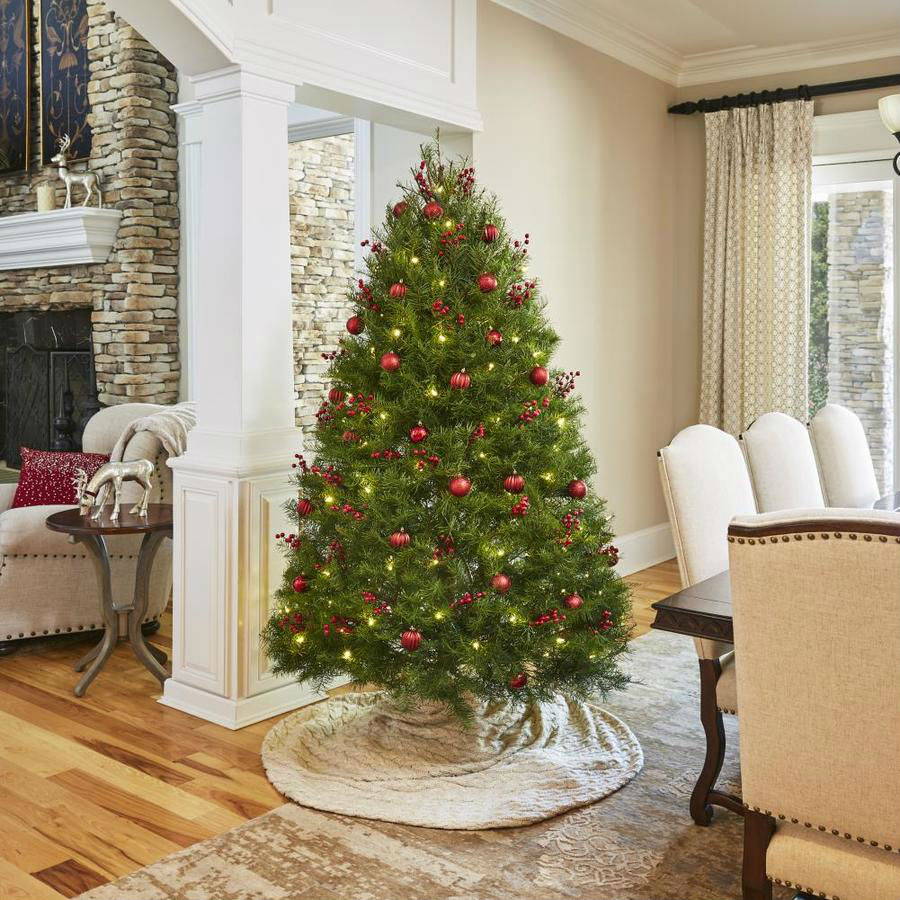 Douglas Firs are known for their soft shiny needles that grow on all sides of their branches. Similar to the Fraser, they have a medium fragrance, however it is more of a woodland/outdoor aroma. It's a dense tree with hard branches that can be difficult to decorate, but the final product is always beautiful. Douglas' have a shorter life cycle of about 3-4 weeks, but they are extremely full trees which is why they are one of the most popular in the world. Douglas firs are native to western North America, occurring from British Columbia, to Washington, Oregon, and California.
Pros: Needle Retention, Fullness, Fragrance (sweet like pine with hint of orange), Color, Shape
Cons: Branches Strength, (They can droop, not as sturdy as other firs), Life Cycle
Middle: Price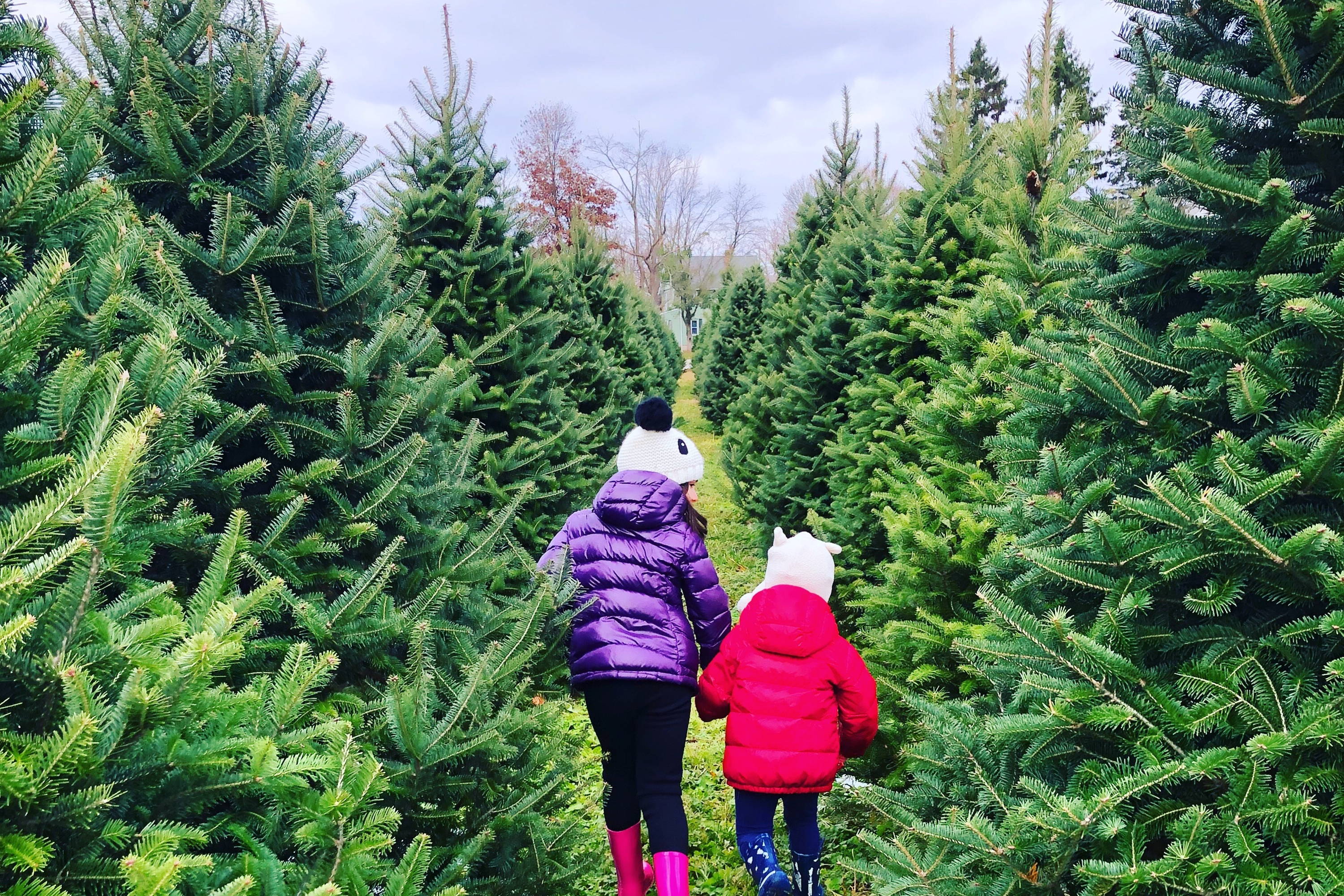 Noble Firs have excellent needle retention and stiff branches that are excellent for hanging heavy ornaments. These trees also provide excellent greenery for making wreaths and garland. They are known for their cone like triangular shape and mild fresh scent if you're looking for a touch of fragrance. They are also long lasting and stay fresh 5-6 weeks and in some cases beyond that. Native to the Cascade and Coast Range mountains of the Pacific Northwest.
Pros: Life Cycle, Needle Retention, Branch Strength (excellent holding heavy ornaments.) Color
Cons: Fullness (Shorter limbs and needles), Skinny
Middle: Fragrance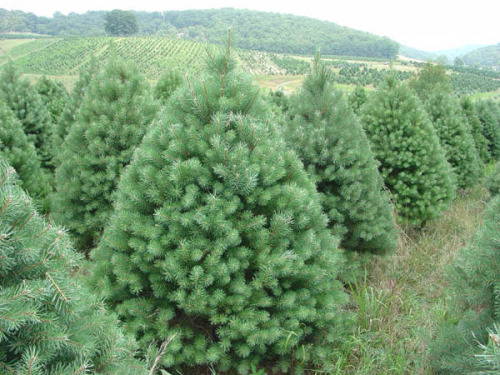 Scotch pines are another very popular type of Christmas Tree found throughout the U.S. They have an excellent survival rate, are easy to replant, and have a great keepability and will remain fresh throughout the holiday season. Similar to the balsam in the sense they drop alot of needles, but do not lose their fullness because they have many surplus needles on each branch. Scotch Pine is adaptable to a large range of growing sites and is commonly found in the Eastern U.S and Canada.
Pros: Life Cycle, Price, Branch Strength, Fullness
Cons: Needle Retention (Stiff Needles, they also have alot of needles but drop many as well), Sometimes trunks are bent
Middle: Color (can be lack luster, bright), Fragrance.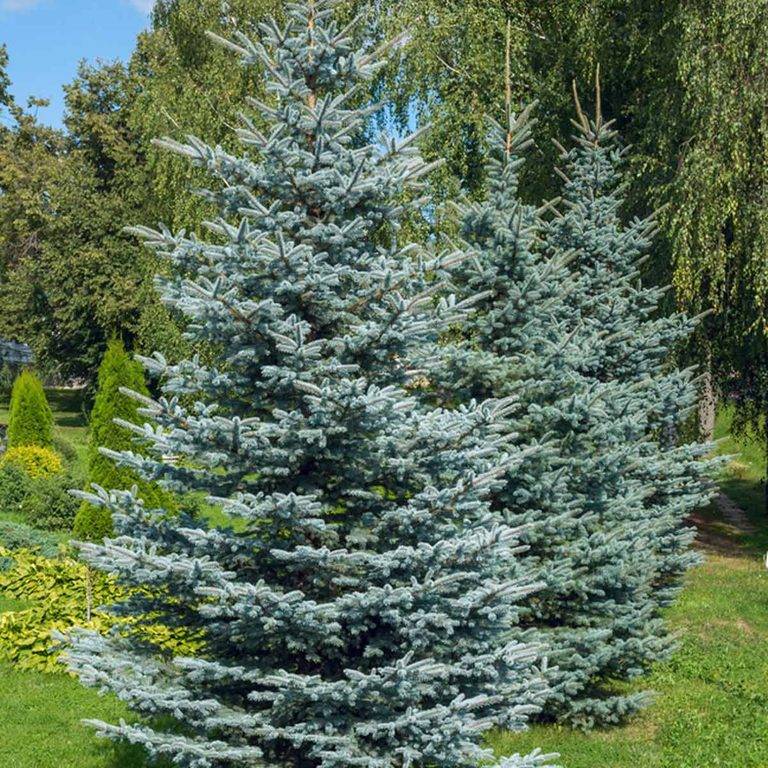 Blue Spruce remains a very popular Christmas Tree choice mainly because of the uniqueness of their bright blue-green color. Spruces have sharp needles which can scare of buyers, but they retain them and are long lasting trees that make it throughout the holiday season with ease. The Blue Spruce is the official state tree of both Colorado and Utah.
Pros: Unique, Branch Strength, Colors (Beautiful Blue-Green), Needle Retention, Life Cycle
Cons: Sharp needles (not kid/pet friendly), Price
Middle: Fragrance (Mild and different from firs), Fullness (different look, comes down to preference)
Enter your email and receive 10% off your first order.